You are currently browsing the category archive for the 'Uncategorized' category.
We're happy to announce that physical tickets (as in the super awesome printed tickets disguised cleverly as party invites) for Shifting are now on sale and are available to reserve or collect in person at 76 John Street.
Reservations can be made by phone to 056-7794138 for every performance date except Monday April 18th. For the opening night of the show we're inviting youth groups, younger theatre goers and students to avail of a special €5 ticket (please don't be offended if we ask for ID). These special tickets are only available to buy in person. They won't be online and cannot be reserved over the phone. You can pick them up here at the Arts Office, or on the door on the Monday night of the show.
If you can't get to town and would rather order tickets online, you can do so here and have your tickets emailed to you immediately on purchase. Tickets purchased online include a €1 booking charge.
As the old ads on the telly say, "Don't delay, book today!" But seriously, given the unprecedented demand for tickets for Scratcher in February, you would be well advised to book without delay.
the week started with a bit of a panic.  Over the weekend i had been muddling around in my head.  I had spent friday of last week researching valentines and think about exchanges, exchanges of gifts exchanges of words and exchanges of intentions. 
 So as i pottered around the gigantic space and i was thinking about this and looking at my photos on the wall i started thinking about making bread, Yeast bread more specifically.  Yeast is a living creature and you have to treat it right if you want it to help you out.  You have to feed it and keep it warm and keep the salt content down.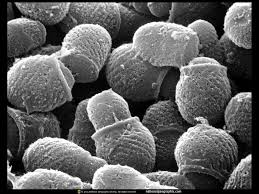 I decided to hold bread making workshops for members f the public, to come into the studio (where my research and work is displayed) and learn how to make yeast bread for their valentines.  The idea was to get people to spend a lot of time and energy producing something very basic that we often take for granted.  They then had to hand stamp a ribbon to go around the bread to present it as a gift.  I have been considering the rlationship between effort and value and do people really rate worth in terms of energy required for production.
Niamh Finn sent out a press release on Monday and advertised the Valentines Bread Making.  There was a good uptake on Monday with 4 people booking in almost immediately, this continued throughout the week.  I felt really encouraged my the support from people interested in the session.
I continued looking into Valentines and found some really interesting articles, one explained that a girl could predict her furure husband based 0n which bird she saw on Valentines morning.  A Robin meant she would marry a sailor, a swallow meant she would marry a pauper but be very happy and a goldfinch promised marriage to a millionaire.
I tidied up the twigs piece. I didn't really like it. It was only a mock-up for a ceramic sculptural piece and it stayed longer than it should have. I did rescue the grassy centre and made a new form. I also created another new form using the peat, stones and grass seeds and eventually I will connect them up.
The studio is really filling up. I like the visual effect of the pieces working together. The grass and peat balls hanging from the ceiling bring a different element to the work. People are encouraged to look closely at the grass, the hanging forms are at different levels.
It was a busy day for visitors, I suppose the Rhythm and Roots festival brought a lot of people into the town.  
Today I decided to experiment with bubblewrap. There has been a huge roll of it in the studio since I started the residency. I want to make work that will use the wall space too but the peat and paper isn't really working out.  I tries a small square of bubble wrap and filled each bubble with peat. This is a really slow process and it took me the whole afternoon to complete it. It looks like a beehive structure. I am thinking of growing some seeds in each bubble too.
Every morning I water the peat circles and the paper with seeds. The plants are growing towards the light so are leaning  as if they have been blown by the wind.
This morning I listened to the mediation cd about sacred space when I am getting organised. It's a good way to get focused for the day.
I started to make list of things I need to organise while I am here doing this residency and in particular I need to organise a raku firing in Grennan Mill in Thomastown. I will contact everybody who made a tea bowl and invite them out to the raku firing. I hope to record this on video.
I emailed Gus Mabelson about  organising the firing so I have to ring him on Monday about the details.