You are currently browsing the category archive for the 'drawing' category.
This is a piece I had printed on a matt paper to see how the surface would respond when I worked over it. I didn't like the results of trying to dissolve the ink but found that it responded well to scratching
janewardart.wordpress.com
When I have finished making a new piece of work on the computer I usually get it printed on canvas. I then start to work over the surface dissolving and manipulating the ink by hand
I would like to see how it works on paper and I am going to use some of my residency time to explore this a little
Below are details of two pieces I am currently working on in the arts office. The first one is printed on matt paper and the second on gloss
janewardart.wordpress.com
I struggled a bit with my work this week because I wasn't too sure what I had achieved so far or what direction I was going to go in.  I started out the week by moving work around the space to change things a bit.  I wanted to look at everything I had done so far and re-evaluate my goals for the residency.  I decided to keep making and drawing and printing and layering these pieces on top of eachother on the wall and then drawing on top of these again so that certain things become hidden from the viewer and in the hopes that certain ideas would jump out.
When this didn't work I stood back from the 'making' and did some reading and research for a while.  I had a look at the work of Lynne Allen ( http://www.lynneallen.com/gallery.html ), who makes these beautiful objects out of works on paper. I thought some more about turning my printed works into 3D structures or objects such as archaeological artefacts or the tools the nomad would have travelled with.
This brought me back to thinking about my installation work and how I would like to develop The Tent.  I've though about putting a fan or a pump inside it so it bellows in and out.  The movement bringing it to life and evoking its lost memories.  I also thought about building a giant sand box and having the tent in the middle making it a bit more fun and playful as well as linking it with the archaeological concepts.
Day 12: I changed my again today! After looking at my work I decided ' the tipi' was coming out the strongest so that's what I'm going to focus on and develop. I'll start off making a few prints from woodcuts and collographs prints and go from there! Better luck next week!
Abi Ighodaro graduated with a BA Fine Art from The Slade School of Fine Art, London 2002. In the same year she received a University college London Expedition Grant to research traditional dance and festivals in Senegal, Mali and Niger.
Since then, Abi have undertaken a number of commissions, exhibitions, residencies and performances including 'Bag Lady' at Portlaoise Biennial: Urban Interventions', 2007 and the Mentoring Programme in Dance and choreography at Daghdha Dance company, Limerick, 2006 / 2007.
Ighodaro was also assistant project coordinator at the Mediated Bodies: Media Technology in Dance project and worked in the Baldoyle Family resource centre, in their community education programme in African dance and folktales.
At her time inNo.72 Abi will explore dance and drawing through performance
and installations.
the week started with a bit of a panic.  Over the weekend i had been muddling around in my head.  I had spent friday of last week researching valentines and think about exchanges, exchanges of gifts exchanges of words and exchanges of intentions. 
 So as i pottered around the gigantic space and i was thinking about this and looking at my photos on the wall i started thinking about making bread, Yeast bread more specifically.  Yeast is a living creature and you have to treat it right if you want it to help you out.  You have to feed it and keep it warm and keep the salt content down.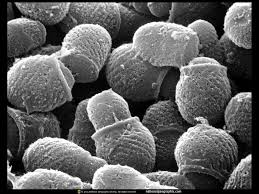 I decided to hold bread making workshops for members f the public, to come into the studio (where my research and work is displayed) and learn how to make yeast bread for their valentines.  The idea was to get people to spend a lot of time and energy producing something very basic that we often take for granted.  They then had to hand stamp a ribbon to go around the bread to present it as a gift.  I have been considering the rlationship between effort and value and do people really rate worth in terms of energy required for production.
Niamh Finn sent out a press release on Monday and advertised the Valentines Bread Making.  There was a good uptake on Monday with 4 people booking in almost immediately, this continued throughout the week.  I felt really encouraged my the support from people interested in the session.
I continued looking into Valentines and found some really interesting articles, one explained that a girl could predict her furure husband based 0n which bird she saw on Valentines morning.  A Robin meant she would marry a sailor, a swallow meant she would marry a pauper but be very happy and a goldfinch promised marriage to a millionaire.