You are currently browsing Niamh White's articles.
The weekend after the breadmaking workshop i did a print workshop with Orla Bates in Wexford Art Centre.  Having looked at birds and nesting habits i made a print of a a finch and back in Kilkenny I did a portrait of my mam
I spent a lot of week 3 trying to find my train of thought.  Having done the bread workshop which was very manual and involved lots of people it was hard to settle in the empty studio.  I  made a lot of lists and tried to draw.  I found this helpful and productive at first making a large drawing of one of my favourite trees on the rice paper i got from corkartsupplies.
However after a few days i started itching for something new so i abandoned the drawing to one side of the room and began working on my photos, cutting and assembling to make diagrams of my notes, still working around Atlas.
I needed new images and really wanted to get back out to Woodstock so i got my brother Philip (4yr media ncad) to come down with me and bring some cameras.  He is teaching me how to use manuals and i'm only really able to use my own simple camera by myself.  We headed out at lunch time and spent the afternoon working on photos i hadn't been able to get using my camera.
I'm still waiting more photos to be developed and i will put up full sized images once i have all.
I also spent some time with my old friend the dictionary.  I don't know why but i love dictionaries, no matter how confused or stuck i get the dictionary always saves me.  Its like when you get a block and you brainstorm or make list except your not using your brain, your using dictionary's much wiser brain, to storm!  I made notes and listed the main problems i was trying to solve and then i would look up the word, trust for example.  Trust is a key feature in my work as most aspects of a relationship hang on it, you have to trust your partner is not cheating, trust your girlfriend is not bitching about you, trust they think you are as important to them as they are to you, lots of things that you have to  trust in, in order to have.  On the other hand trust makes you susceptible to all sorts of things.  Like if you trust your partner is not cheating it makes it easier for them to cheat. If you don't trust your partner not to cheat, you cant be their partner.  I think its a case of having to weaken your defense mechanisms in order to strengthen your relationships.  Its very hard to do, but in the dictionary its not complicated-trust is a word with a definite meaning a reliance or resting of the mind on the integrity, veracity, justice or other sound principal of another .
I started to wonder why would anyone not trust, what is it that stops a person from trusting.  I reckon its a defence mechanism, self preservation.  So i looked up preservation and that led me to sugar, a preserving agent, it stops bacteria from growing because they can't live in such sweet environments.  So i started looking at creating food stuffs so sweet they couldn't rot.  I ended up looking at sweets and was really interested in making sweet portraits as I am a major fan of Felix  Gozalea-Torres, i also would have liked to do more work with food leading from the bread.
 But it was not to be, instead i became obsessed with finding corn syrup.  I can honestly say corn syrup is not available in Kilkenny and having visited 4 chemists, 2 supermarkets and 3 health food shops i can confidently say Glucose Syrup is also unavailable.   Glucose powder can be found in Dunnes and Agave Syrup is in Wongs, as is cream of tartar and for plain glycerin- Tescos.   These are the ingredients required for sugar glass.
31/2 cups granulated sugar
2 cups water
1 cup glucose powder (with water added to make syrup when mixed is 3/4 glass, shrinks when it dissolves in water)
1/2 tsp cream of tartar (which is powder, not cream)
1/2 tsp glycerin (in baking section, chemists or vets stock also)
You must mix all ingredients in a large deep pot and using a confectionary/sugar thermometer (available in allens on high st, along with every baking supply you could ever need!!!) boil until mixture reaches 300'F or hard crack  on thermometer.  You then have to pour the bubbling liquid onto an oiled or tinfoil covered baking sheet or other suitable surface (i used tupperware). It takes nearly an hour to  boil to temp and over an hour for setting.
I haven't had any problems health and safety wise but these are extremely hight temps, way above boiling point and the molten sugar is like lava so if you did have an accident it would no doubt be horrific so if for some reason you want to try this I would advise removing all kids and pets from the building first and watch the videos on youtube (enter make sugar glass) as this shows exactly how molten sugar gets and tips on pouring and uses.  This is a potentially dangerous activity.
On the brightside, here is my first piece of glass.
After the first piece was made i started working on  my photos.  I was trying to isolate sections within the images, preserving them in sugar.
however this technique is not without its problems!
Below are photos from the bread making workshop.
I set up a workspace in the front of the studio so passers by could see the activity and wrote text on the wall for participants to read as they kneaded.
500g strong white flour
1tsp salt
1 tsp sugar
25g butter
1tsp yeast
300ml tepid water
mix the flour salt and sugar and rub in butter
add yeast and then add water a bit at a time mixing to form a sft dough
Turn out onto a floured work surface and knead for up to 10 minutes until springy and smooth.
Grease bread tin and place bread in the middle, grase cling film and place over to stop from drying out.
Place in a warm spot until dough has doubled in size.
Place in hot oven 230C for 30 mins, turn temp down to 210 for last 10 mins if bread is getting too dark.
Remove from tin immediately and alow to cool on a wire rack.
Wrap with care.
the week started with a bit of a panic.  Over the weekend i had been muddling around in my head.  I had spent friday of last week researching valentines and think about exchanges, exchanges of gifts exchanges of words and exchanges of intentions. 
 So as i pottered around the gigantic space and i was thinking about this and looking at my photos on the wall i started thinking about making bread, Yeast bread more specifically.  Yeast is a living creature and you have to treat it right if you want it to help you out.  You have to feed it and keep it warm and keep the salt content down.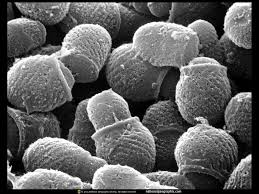 I decided to hold bread making workshops for members f the public, to come into the studio (where my research and work is displayed) and learn how to make yeast bread for their valentines.  The idea was to get people to spend a lot of time and energy producing something very basic that we often take for granted.  They then had to hand stamp a ribbon to go around the bread to present it as a gift.  I have been considering the rlationship between effort and value and do people really rate worth in terms of energy required for production.
Niamh Finn sent out a press release on Monday and advertised the Valentines Bread Making.  There was a good uptake on Monday with 4 people booking in almost immediately, this continued throughout the week.  I felt really encouraged my the support from people interested in the session.
I continued looking into Valentines and found some really interesting articles, one explained that a girl could predict her furure husband based 0n which bird she saw on Valentines morning.  A Robin meant she would marry a sailor, a swallow meant she would marry a pauper but be very happy and a goldfinch promised marriage to a millionaire.
I arrived on Monday with a couple of boxes and a butterflies in my stomach. Niamh Finn met me and showed me around, gave me a quick run down of where to get what and who to talk to and then let me move in. I had seen the space when Gypsy Ray had been in Residence and it seemed big,  but without Gypsy and her drawings the space felt huge! I started moving my bits in and immediatly regreted not bringing more!
I have recently started working with a 'real' camera and am trying to work out how to get the pictures i want, its easier to see them using a film camera, as opposed to digital, and they turn out a lot better when they work, but i have been having a few hiccups.
I headed out to use the last few shots on my colour film and as it was snowing i headed up to the castle to photograph some of the trees. It was freezing cold and my camera got a little wet but it was amazing standing out in the snow, it looked like a speckled fog moving through the park. I took some digital shots as back up, which was just as well as i ripped the film when i was winding it up (some hiccups are really embarassing). Still I managed to get a few nice shots.
Tuesday was a bit of a choppy day, I didn't feel like i got much done and was a little daunted by the big white space again.
Wednesday was brilliant. I attacked the space, spread out all my materials, put my paper on the walls, stuck up my photos and started to draw.
drawing trees
Having managed to slavage a few photos from the roll I was dying to get out and take more, I had bought a roll of black and white film and it was burning a hole in my pocket. I headed out to Woodstock in Inistioge.
I can honestly say it was one of the most amazing places I have ever visited.   It was feezing cold (literally, snow hail and drizzle) and really overcast.  The sky was the most beautiful soft grey and white,  I had a pain in my neck from looking up.   As it says in my press release,  I am currently reading the poem Atlas, its rolling around in my brain since I read it in school when I was about 15 and i thought it was the most depressing poem I had ever read.
It talks about the practical side of love, how sometimes remembering to sort out insurance or collect messages is more valuable than flowers or romantic words.  Having lived with someone for the last couple of years, I am finding out that sometimes after coming home from work, finding the bin has been emptied, or there is a load in the washing machine is actually the best thing in the world. This is really the focus of my work, the mundane crucial maintenance of relatonships.
So on Wednesday, standing in the middle of Woodstock with snow falling and my fingers stiff from the cold I noticed myself breathing, and i wondered how long had it been since the last time i noticed i was breathing.
Offaly based artist Niamh White will commence her six week residency at Kilkenny County Councils Arts Office, no. 72 John Street on Monday 2nd February 2009. Niamh graduated from The National College of Art and Design with a Degree in Fine Art, Sculpture and is currently Outreach and Education Officer at the Dunamaise Art Centre in Portlaoise. She has led and participated in a number of community and Outreach projects since graduating; including a Mother and Toddler Photography Project in Portlaoise, Artist in Residence Kilenard National School in Laois, Resident artist in Cois Mara, Rosslare and a Sculpture in Woodlands programme in Wicklow
Niamh's work is concerned with relationships, the workings of and structure of social expectations within relationships, domestic patterns, rules that apply to people and how the rules change from person to person. Ideas of nurturing, dependence and maintenance of relationships are recurring themes, as well as a strong connection to physical environment and living history. Accessibility is a key consideration of her work and she often involves others in her work. She has been a practising Community Artist since training with CREATE in Dublin in 2002.
During her time here in Kilkenny she intends to to focus on the mechanics of relationships, the workings that are unseen but those that form the basis for survival. Whether indeed the relationship is between two people or a chemical relationship such as respiration and photosynthesis. She presents the following poem as something that will inform her work, as will her previous research into biological processes.
Atlas U A Fanthorpe
There is a kind of love called maintenance
Which stores the WD40 and knows when to use it
Which checks the insurance, and doesn't forget
The milkman; which remembers to plant bulbs;
Which answers letters; which knows the way
The money goes; which deals with dentists
And Road Fund Tax and meeting trains,
And postcards to the lonely; which upholds
The permanently rickety elaborate
Structures of living, which is Atlas.
And maintenance is the sensible side of love,
Which knows what time and weather are doing
To my brickwork; insulates my faulty wiring;
Laughs at my dryrotten jokes; remembers
My need for gloss and grouting; which keeps
My suspect edifice upright in air,
As Atlas did the sky.